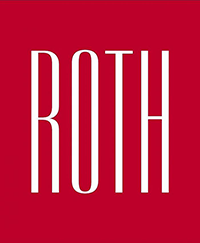 MONDAY TO FRIDAY
During the week, we will serve our delicious Lunch Menu for a relaxed lunch break – you can chose your main course with (Euro 9,90) or without soup (Euro 7,30).
We will be happy to send your our weekly changing menu.
The perfect place to celebrate the new year -
Start into 2020 with an exquisite dinner at our restaurant and enjoy afterwards
the New Year's Path in the city center!
Have a look at our delicious creations for 2019:
31.12.2019 - 7-course New Year's Eve Dinner
It's EASTER Time!
Enjoy our delicious 3-course menu (created by our Executive chef Iris Liske especially for you) on Easter Sunday and Easter Monday !
Meanwhile you can find our menu 2019 here.
On the 10th of May 2020 we will celebrate Mother's Day !
Surprise your mother and celebrate this special day with your family in our Restaurant Roth!
Make your table reservation now under 01/4027995.
Until then, have a look at our menu 2019.
Austria's traditional St. Martin's goose will be of course also served 2020 in our Restaurant Roth.

We offer you typical Austrian specialities – from stewed goose soup to the classic roast goose!
In the meantime have a look at our Ganslkarte 2019!
For further information and reservation please contact our Restaurant manager:
Herrn Gerald Matschl
Tel: +43 (0)1 402 79 95
e-mail: restaurant@roth.or.at